"Let us help each other to love others and to do good" Hebrews 10:24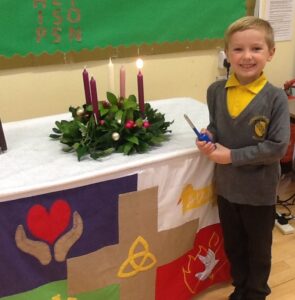 What we do and don't do to be a great Christian School – click here for a useful guide
Here's our Church School leaflet
We conducted a Church School Survey in May 2020 – please find the results here
We have close links with our local church, St Peter's Kington Langley – you can read more about this here
We were delighted to receive our Church School Partnership Award in February 2022 – find more details about it here
We recently took part in the Rural Schools Festival at Malmesbury Abbey – please click the link below for further details:
https://www.bristol.anglican.org/news/celebrate-and-sing–rural-schools-festival.php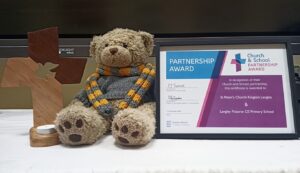 Christian Distinctiveness Committee
This comprises Karen Winterburn (HT), Richard Priest (Foundation Governor), Huw Solly (Foundation Governor), Katherine Bloomer (Draycot Benefice) and James Osler (HoS).   The Committee meets every other term.
Please click here for the latest Christian Distinctiveness Committee minutes.
Previous Christian Distinctiveness Minutes
12 September 2019
13 June 2019
12 January 2020
12 January 2021
28 September 2021
25 January 2022