"Let us help each other to love others and to do good" Hebrews 10:24
SIAMS (Statutory Inspection of Anglican and Methodist Schools) Report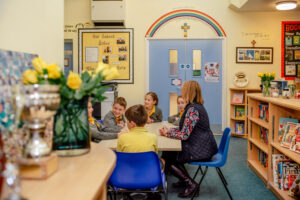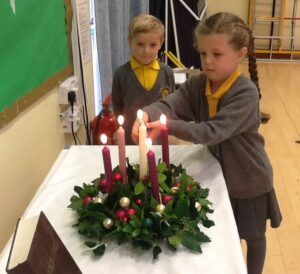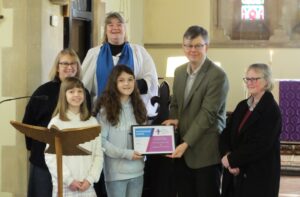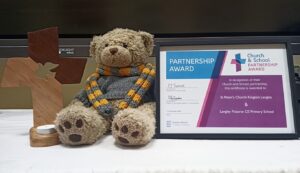 Please click here to view our 'Outstanding' 2016 SIAMS report.
Please click here to view our RE Policy.
We were pleased that the inspector noted:
"The very strong commitment and dedication of the school's leadership and management, and staff members, secures the continual development of the Christian character of the school."
 "Core Christian values, embedded in the life of the school, are reflected in exemplary behaviour and attitudes to learning."
"The quality of relationships between all members of the school community ensures a nurturing and caring Christian environment for every child."
 "Exceptionally strong links with the local church that underpin the school's Christian distinctiveness."
How are we addressing the development points from this inspection?
Improve the effectiveness of the Christian Distinctiveness (CD) team so they have the skills and abilities to accurately identify innovative improvements as a church school
New enthusiastic members have joined the group, which now meets at least 3 times a year and has provided continuity through changes in school leadership. This has raised awareness of what it means to be a church school, and increased accountability for all governors
CD is a standing item on the FGB, and the group has played an active role in supporting the school to craft its vision and values.
Members have taken part in a range of training, including SIAMS, Understanding Christianity and monitoring. St Peter's Church has generously supported in funding this.
A Foundation governor has regularly attended the Worship Council to listen to pupils' views
The CD team has utilised contacts to enhance events such as the Ghana Day, plans for a Drumhead service, and links with the Ghurkha Temple at Buckley Barracks
Provide opportunities to engage with other faiths to enable children to gain first-hand experiences of the diversity of other beliefs and religions
A priority in RE planning
Engaging with Interfaith Week
Regular item on the CD agenda – encourage virtual tours, inviting visitors, as well as ideas for visits to the Ghurkha Temple at Buckley Barracks, Synagogue in Bristol and a Gudwara in Swindon
Raise the importance of collective worship by providing creative opportunities for parents to be involved
Survey to all parents in Autumn 2016 recorded no desire to attend daily CW or participate. Requested a termly invitation to Celebration worship
Now an open invitation to parents to attend Celebration and learning worship, advertised through the school newsletter (8 – 20 parents/carers attend on average)
Parent survey in May 2020 (46% response rate) recorded 100% parents felt welcome to attend Celebration worship and school services in church – please click here to view the survey responses
School offers alternately morning and afternoon festival services in church to enable parents to attend.