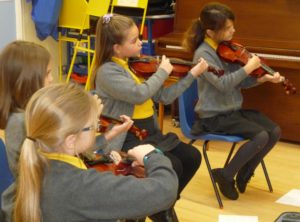 Click here for Mr Osler's latest newsletter
Home Learning whilst we're closed
Please encourage your child to access Bug Club, Mathletics and Times Table Rock Stars.  Purple Mash also has lots of fun primary education activities as well.
New!
Independent Writing Activities – please note these are suitable for Year 5 as well as Year 4
Armed Forces Day – Differentiated Reading Comprehension
Fossils – Differentiated Reading Comprehension
FA Cup – Differentiated Reading Comprehension
Literacy
Complex Sentences Game
Reading Comprehension – Choose Your Challenge
Spelling Sheet #1
Spellng Sheet #2
Spelling Sheet #3
Maths
Using known facts
Improper Fractions and Mixed Numbers
Fractions
Fractions Test
Division
Number Investigations
Odd and Even Numbers Investigation
Ordering Numbers
Rounding
Science
Planets Mnemonics Sheet
We use White Rose for maths resources at school.  Here is a link to their home learning platform: https://whiterosemaths.com/homelearning/
They are going to be offering a daily learning conference call between 10-11am starting on Monday, where parents and children can ask questions about the work too.
You might also want to check out the great resources on the Oxford Owl website.  Here's the link.
Free maths games
https://www.oxfordowl.co.uk/for-home/kids-activities/fun-maths-games-and-activities/
Daily writing tasks
Coding
Check out Rainforest Coding here
User Name: fitzurse
Password: rainforest
Other ideas:
Keep a diary of what you are doing each day
Write your own story about the Titanic
Write a letter to a friend or an older relative
Create a fact sheet about the Titanic
You could also work through the Lent Challenge Homework Sheet attached here.
We would love to see your work!  Please email it to admin@langleyfitzurse.wilts.sch.uk